Mission
To present the Gospel of Jesus Christ to all people and make disciples by the power of the Holy Spirit.
Vision
To be a thriving congregation whose lives are striving to reflect the life of Jesus Christ.
Prayer Requests 
If you have a prayer request and would like it added to the Prayer Chain, call or text Nita Richardson at: 816.809.9174 email at:
To be contacted to pray give Nita your cell number or email
Acts 1:6-11
(NIV)
6 Then they gathered around him and asked him, "Lord, are you at this time going to restore the kingdom to Israel?"
7 He said to them: "It is not for you to know the times or dates the Father has set by his own authority. 8 But you will receive power when the Holy Spirit comes on you; and you will be my witnesses in Jerusalem, and in all Judea and Samaria, and to the ends of the earth."
9 After he said this, he was taken up before their very eyes, and a cloud hid him from their sight.
10 They were looking intently up into the sky as he was going, when suddenly two men dressed in white stood beside them. 11 "Men of Galilee," they said, "why do you stand here looking into the sky? This same Jesus, who has been taken from you into heaven, will come back in the same way you have seen him go into heaven."
Church of God News

  Offering Envelopes are located on the wall outside of the sound booth.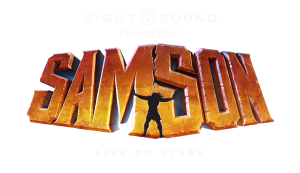 To Donate For the Branson Trip
Sunday          9:00am: Prayer
9:30am: Sunday School
10:45: Worship Service
Monday        6:30 pm: Small Group at Cedric & Bonnies' home.
7842 Walker Ave. KCK 66112
Lead by Brother Richard Natividad
Wednesday  7:00pm: Wednesday Evening Service at Hillview
Thursday      11:00am: Small Group at Mark & Pat Sevier/Louis &
Peggy White's home, 4405 Sorter Dr. KCK 66104
Lead by Calvin Marshall Jr.
7:00pm:       Small Group at Pastor Dexter & Sister Karen's home,
4525 Sorter Dr. , KCK 66104
Lead by Pastor Dexter
Saturday      10:30am  Praise Team and Choir Rehearsal
Announcements:
We have raised for our Capital Fund Campaign $9636.00 of the $12000.00 pledged
December 2 Advent Begins
December 8 Drama Team Meeting at 12pm to discuss plans for 2019.
December 15 Kansas City Community Church Christmas Annual Women's Bruch is December 15th @ 10:30 am. Tickets are $10 per person. See Pat Sevier for more info and tickets. A flyer is posted on the bulletin board with details.
December 23 Christ Birthday Offering
December 24 Christmas Eve Candlelight Service from 7-8pm
December 29 Hillview Women's Prayer Breakfast at 9am
July 2019 We are excited to announce that Hillview Church of God will host a church retreat in Branson, Mo.. Please join us on this relaxing and spiritually enriching experience, July 25th – July 27th, 2019. More info to come. Currently we have 2 ways to contribute your spare change or Donate Here
Box-in-the-Back  Have you ever thought about the value of loose change? Let's find out. Please donate your loose change in the box in the back. Every penny will go toward the Church Retreat in Branson next year.