Mission
To present the Gospel of Jesus Christ to all people and make disciples by the power of the Holy Spirit.
Vision
To be a thriving congregation whose lives are striving to reflect the life of Jesus Christ.
Prayer Requests 
If you have a prayer request and would like it added to the Prayer Chain, call or text Nita Richardson at: 816.809.9174 email at:
To be contacted to pray give Nita your cell number or email
Job 28:12-20
(NIV)
12 But where can wisdom be found?
    Where does understanding dwell?
13 No mortal comprehends its worth;
    it cannot be found in the land of the living.
14 The deep says, "It is not in me";
    the sea says, "It is not with me."
15 It cannot be bought with the finest gold,
    nor can its price be weighed out in silver.
16 It cannot be bought with the gold of Ophir,
    with precious onyx or lapis lazuli.
17 Neither gold nor crystal can compare with it,
    nor can it be had for jewels of gold.
18 Coral and jasper are not worthy of mention;
    the price of wisdom is beyond rubies.
19 The topaz of Cush cannot compare with it;
    it cannot be bought with pure gold.
20 Where then does wisdom come from?
    Where does understanding dwell?
Church of God News

  Offering Envelopes are located on the wall outside of the sound booth.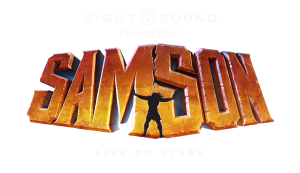 To Donate For the Branson Trip
Sunday          9:00am: Prayer
9:30am: Sunday School
10:45: Worship Service
Monday        6:30 pm: Small Group at Cedric & Bonnies' home.
7842 Walker Ave. KCK 66112
Lead by Brother Richard Natividad
Wednesday  7:00pm: Wednesday Evening Service at Hillview
Thursday      11:00am: Small Group at Mark & Pat Sevier/Louis &
Peggy White's home, 4405 Sorter Dr. KCK 66104
Lead by Calvin Marshall Jr.
7:00pm:       Small Group at Pastor Dexter & Sister Karen's home,
4525 Sorter Dr. , KCK 66104
Lead by Pastor Dexter
Saturday      Praise Team and Choir Rehearsal
Announcements:
We have raised for our Capital Fund Campaign $9299.00 of the $12000.00 pledged
Weekly Christmas Play rehearsal at noon and every Saturday until December 22. Choir and Praise Team rehearsal resumes also on this date.
Nov. 11 Family Ministry  4:00pm – 6:00pm Crafting Pinecone Garland 
Nov. 18 Thanksgiving Potluck Dinner
July 2019 We are excited to announce that Hillview Church of God will host a church retreat in Branson, Mo.. Please join us on this relaxing and spiritually enriching experience, July 25th – July 27th, 2019. More info to come. Currently we have 2 ways to contribute your spare change or Donate Here
Box-in-the-Back  Have you ever thought about the value of loose change? Let's find out. Please donate your loose change in the box in the back. Every penny will go toward the Church Retreat in Branson next year.