Mission
To present the Gospel of Jesus Christ to all people and make disciples by the power of the Holy Spirit.
To be a thriving congregation whose lives are striving to reflect the life of Jesus Christ.
If you have a prayer request and would like it added to the Prayer Chain, call or text Nita Richardson at: 816.809.9174 email at:
To be contacted to pray give Nita your cell number or email
Announcements:
Good morning: We will be taking the following precautions for everyone's safety:
Everyone must wear a mask – if you don't have a mask one will be given to you – you must wear a face mask while you are in the church

Everyone's temperature will be taken – anyone with a temperature will not be allowed to attend service.

We will practice social distancing in the sanctuary. We will be able to accommodate 35 – 40 people

Hand sanitizer will be provided

Worship service will start at 10:45

The sermon will be broadcast on Facebook Live at 11:00AM – only the sermon will be broadcast at this time.

Please park in the South parking lot and come in the back door.

You have been faithful in your financial support during this pandemic we are both humbled and grateful

.
Hillview Family and Friends!  
Pastor will be starting a Zoom evening class on Thursdays. He will be using the Sunday School book curriculum. If anyone is interested, please send a email to either the church email address or Paste Dexter email address which will be located in the Church Directory. He will need at least 5-6 participants. If needing a church directory, please feel free to email and we will mail it to you. 
Sis. Debbie would like to thank everyone for the prayers and support during her down time of recovery. Sis. Debbie will have the new Children's Ministry Home Study available for pick-up on the 21st of November.
If you are not able to pick-up, you can contact Sis Debbie
Nov 21   9am 

Management Board Meeting
Nov  22   

Monthly prayer movement for the metro area.
Church of God News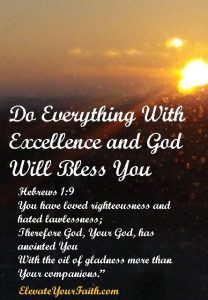 May the Lord add a Blessing to the Reading and Hearing of His Word:
In Hebrews chapter 11 we were introduced to the Heroes of the Faith. Chapter 12 starts out by telling us therefore, since we are surrounded by such a great cloud of witnesses – men and women that had a sin nature like you and me but by faith believed the promises of God. I say that because too often we disqualify ourselves from being that faithful man or woman because of our sinful past.
It's nice to read about the Heroes of the faith but having modern day heroes are a blessing too. For you that hero might be your grandmother/grandfather, it could be your parents or a sibling, it could be your pastor or some other leader in your local church. Look for the Abraham, or Noah, or Moses in your life today and avail yourself to what they have to offer.
We're told to throw off everything that hinders and the sin that so easily entangles, and we're told to run with perseverance the race marked out for us.
What can we do to remove the things that hinder us and the sins that entangle us?
I don't know if Theresa Cummings trained for her 100 mile race by wearing weights to help build up her endurance. I do know that if she wore them for training she removed them before she ran her race.
In this Christian race there are weights we need to remove as well. Weights like unbelief, weights like friends that don't have the same values and participate in activities that are a detrimental to you, and weights like addictions that disable us. Swallow your pride and get the help you need.
We're told to fix our eyes on Jesus, the author and perfecter of our faith. Peter walked on water when he fixed his eyes on Jesus. Imagine what we could do if Jesus was our focus, instead of focusing on what could make our lives easier.
My research for this sermon informed me that Jesus considered going to the cross a joy? He even scorned the shame of it, He didn't consider the shame associated with the cross to be worthy of his attention. He didn't allow it to deter him from fulfilling the will of God. Then He sat down at the right hand of the throne of God.
Sitting at the right hand of God is a theme mentioned often in the book of Hebrews and throughout Scripture. We are reminded in Hebrews 1:3 the significance of this place of honor.
3 The Son is the radiance of God's glory and the exact representation of his being, sustaining all things by his powerful word. After he had provided purification for sins, he sat down at the right hand of the Majesty in heaven. Amen!
We are now challenged to view the example of Jesus when He endured opposition from sinful man. This is so we won't grow weary and lose heart. Jesus faced opposition and we are going to face opposition too. One writer has said, "Suffering is the training ground for Christian maturity. It develops our patience and makes our final victory sweet."
When Jesus died on the cross it is recorded that the Roman guards said, "Surely He was the Son of God."
I watched an interview between David Letterman and Representative John Lewis that was recorded a few years ago as they walked across the Edmund Pettus Bridge in Selma, Alabama. In 1965 during a peaceful march from Selma to Montgomery as they crossed the bridge the marchers were met by the police and beaten and dispersed. John Lewis's skull was cracked when he was struck with a billy club. In the interview he said he doesn't remember how he got back to the church or even making the remarks he made. He does remember waking up in the hospital. I wonder what the police officer that swung that club that day ultimately said about John Lewis as he watched the life of John Lewis unfold before him. I wonder if he was able to say that John Lewis was a righteous man, a hero of the faith.
The Scripture says, in your struggle against sin you have not resisted to the point of shedding your blood. Since you are still alive, continue to run your race. John Lewis kept running until cancer took him home to glory earlier this year.
As the writer of Hebrews was addressing the Hebrew Christians in this letter I feel him addressing us as well. He asks a question of us, have you forgotten that word of encouragement that addresses you/us as sons?
Then he goes on to tell us not to make light of the Lord's discipline and not to lose heart when he rebukes you. The Lord disciplines those he loves and He punishes everyone He accepts as a son.
Normally when we think about discipline we think about disciplining our young children. God here is talking about disciplining adults. I don't know any child that enjoyed getting disciplined at the time the punishment was given. I disciplined my children, not because I enjoyed it, but because I wanted them to understand right from wrong and so they would become responsible adults contributing in a positive way in our society.
Chances are that if you were disciplined as a child and didn't like it as an adult being disciplined you are not going to like it either. Adult discipline to me is different from child discipline. I see adult discipline as being corrective criticism. If your job performance is falling below the set standard if gives you an opportunity to improve your performance.
God has a standard we are to live by. If our witness as a child of God falls below His standard we should expect to be disciplined. We are told to endure hardship as discipline; God is treating us as sons. I've come to the conclusion that I always want to be on God's side. I've given Him permission to do whatever it takes to keep me there. Romans 8:31 says, "What, then, shall we say in response to this? If God is for us, who can be against us? I want to be on the winning side. So, if when our earthly fathers disciplined us we respected them for it how much more should we submit to the Father of our spirits and live?
We are disciplined by God for our good, so we may share in His holiness.
How do people normally respond to discipline?
Some can accept it with resignation which is to accept it as undesirable but inevitable or unavoidable.

Some accept it with self-pity, thinking we really don't deserve it.

Some become angry and resentful toward God.

We can accept it gratefully, as the appropriate response we owe our loving Father.
King David sinned when he had Joab take a census of his fighting men. Joab tried to get David to change his mind but he wouldn't.
2 Samuel 24:1-4;
1 Again the anger of the LORD burned against Israel, and he incited David against them, saying, "Go and take a census of Israel and Judah."
2 So the king said to Joab and the army commanders with him, "Go throughout the tribes of Israel from Dan to Beersheba and enroll the fighting men, so that I may know how many there are."
3 But Joab replied to the king, "May the LORD your God multiply the troops a hundred times over, and may the eyes of my lord the king see it. But why does my lord the king want to do such a thing?"
4 The king's word, however, overruled Joab and the army commanders; so they left the presence of the king to enroll the fighting men of Israel.
2 Samuel 24:10-14;
10 David was conscience-stricken after he had counted the fighting men, and he said to the LORD, "I have sinned greatly in what I have done. Now, O LORD, I beg you, take away the guilt of your servant. I have done a very foolish thing."
11 Before David got up the next morning, the word of the LORD had come to Gad the prophet, David's seer:
12 "Go and tell David, 'This is what the LORD says: I am giving you three options. Choose one of them for me to carry out against you.'"
13 So Gad went to David and said to him, "Shall there come upon you three years of famine in your land? Or three months of fleeing from your enemies while they pursue you? Or three days of plague in your land? Now then, think it over and decide how I should answer the one who sent me."
14 David said to Gad, "I am in deep distress. Let us fall into the hands of the LORD, for his mercy is great; but do not let me fall into the hands of men."
We should always accept God's discipline gratefully and not fall into the hands of men.
We have a choice to make we can invest just enough effort to get into Heaven like one escaping through the flames (1 Co 3:15) or we can strengthen our feeble arms and weak knees and make level paths for our feet," so that the lame may not be disabled, but rather healed.
God is not only a disciplining parent but also a demanding coach that pushes us to our limits and requires our lives to be disciplined. As we draw on the strength we receive from our relationship with Jesus we are able to help those around us that are weak and struggling.
Hebrews 12:1-13;
1 Therefore, since we are surrounded by such a great cloud of witnesses, let us throw off everything that hinders and the sin that so easily entangles, and let us run with perseverance the race marked out for us.
2 Let us fix our eyes on Jesus, the author and perfecter of our faith, who for the joy set before him endured the cross, scorning its shame, and sat down at the right hand of the throne of God.
3 Consider him who endured such opposition from sinful men, so that you will not grow weary and lose heart.
4 In your struggle against sin, you have not yet resisted to the point of shedding your blood.
5 And you have forgotten that word of encouragement that addresses you as sons: "My son, do not make light of the Lord's discipline, and do not lose heart when he rebukes you,
6 because the Lord disciplines those he loves, and he punishes everyone he accepts as a son."
7 Endure hardship as discipline; God is treating you as sons. For what son is not disciplined by his father?
8 If you are not disciplined (and everyone undergoes discipline), then you are illegitimate children and not true sons.
9 Moreover, we have all had human fathers who disciplined us and we respected them for it. How much more should we submit to the Father of our spirits and live!
10 Our fathers disciplined us for a little while as they thought best; but God disciplines us for our good, that we may share in his holiness.
11 No discipline seems pleasant at the time, but painful. Later on, however, it produces a harvest of righteousness and peace for those who have been trained by it.
12 Therefore, strengthen your feeble arms and weak knees.
13 "Make level paths for your feet," so that the lame may not be disabled, but rather healed.
Support Hillview's Greeting Card Ministry  – We have anniversary, birthday, and get well cards on the table by the front entrance for you to send to others to let them know you are thinking of them. A donation of $1.00 will help cover the cost of cards and postage.
Continue to pray for the sick and shut-ins and support their spouses or caregivers
Weekly Events: Resume in Fall
Sunday 9:00am: Prayer
9:30am: Sunday School
10:45: Worship Service
Monday 6:30 pm: Small Group

Cedric & Bonnies' home.

7842 Walker Ave. KCK 66112

Lead by Brother Richard Natividad

Wednesday 7:00pm: Wednesday Evening

Service at Hillview

Thursday 11:00am: Small Group at Louis & Peggy White's home,

4405 Sorter Dr. KCK 66104

Lead by Calvin Marshall Jr.

7:00pm: Small Group at Pastor Dexter & Sister Karen's home,

4525 Sorter Dr. , KCK 66104

Lead by Pastor Dexter

Saturday 10:30am Praise Team and Choir Rehearsal
Offering Envelopes are located on the wall outside of the sound booth.