Mission
To present the Gospel of Jesus Christ to all people and make disciples by the power of the Holy Spirit.
To be a thriving congregation whose lives are striving to reflect the life of Jesus Christ.
If you have a prayer request and would like it added to the Prayer Chain, call or text Nita Richardson at: 816.809.9174 email at:
To be contacted to pray give Nita your cell number or email
Announcements:
Good morning: We will be taking the following precautions for everyone's safety:
Everyone must wear a mask – if you don't have a mask one will be given to you – you must wear a face mask while you are in the church

Everyone's temperature will be taken – anyone with a temperature will not be allowed to attend service.

We will practice social distancing in the sanctuary. We will be able to accommodate 35 – 40 people

Hand sanitizer will be provided

Worship service will start at 10:45

The sermon will be broadcast on Facebook Live at 11:00AM – only the sermon will be broadcast at this time.

Please park in the South parking lot and come in the back door.

You have been faithful in your financial support during this pandemic we are both humbled and grateful

.
Hillview Family and Friends!  
Pastor will be starting a Zoom evening class on Thursdays. He will be using the Sunday School book curriculum. If anyone is interested, please send a email to either the church email address or Paste Dexter email address which will be located in the Church Directory. He will need at least 5-6 participants. If needing a church directory, please feel free to email and we will mail it to you. 
Oct 17th   Management Board Meeting 9am
Oct 22  The church is joining a movement to pray for the metro area. We need people to sign up to pray for 15 – 30 minutes starting at midnight till 11:59pm. This is going to be ongoing until further notice each month on the 22nd.
 Oct 28th  6:30-7:30pm
Sis Debbie will be hosting booth or treat  outside Hillview
Church of God News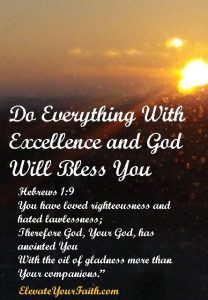 May the Lord add a Blessing to the Reading and Hearing of His Word:Topic:
It pains me to know that members of our church family whether they are sitting in the sanctuary here at church or at home watching this service on Facebook are victims of violence of any kind.
Allow me to share with you some statistics on Domestic Violence.
Most domestic violence incidents are never reported

Every nine seconds a woman is beaten in the US that equals about 10,080 women every 24 hours

Victims of domestic violence need to know it is not your fault. You can be the best wife and mother possible and still be a victim

It doesn't matter your gender, race, ethnicity, sexual orientation, income, or any other classification you can think of. Domestic violence can and does happen in every walk of life.

Domestic violence is the third leading cause of homelessness among families, according to the U.S. Department of Housing and Urban Development.

More than 60% of domestic violence incidents happen at home.

In two out of three female homicide cases, females are killed by a family member or intimate partner.

The estimated intimate partner violence lifetime cost was

$103,767 per female victim and $23,414 per male victim

, or a population economic burden of nearly $3.6 trillion (2014 US$) over victims' lifetimes, based on 43 million U.S. adults with victimization history.
You might ask yourself, why is Pastor Dexter preaching on this topic. The church should be a safe place for victims and you need to know where I stand on the issue and that we are striving to make the church safe for everybody.
I obtained a How is Your Relationship Quiz from the Joyce H. Williams Center. If you answer yes to any of these questions you may be in an abusive relationship.
Does your partner:
Embarrass you with bad names and put-downs?

Look at you or act in ways that scare you?

Control what you do, who you see or talk to, or where you go?

Stop you from talking to friends and family?

Prevent you from getting or keeping a job?

Take your money or Social Security, make you ask for money, or refuse to give you money?

Make all the decisions?

Tell you you're a bad parent and threaten to take away your children?

Act like the abuse is no big deal, tells you it's your fault, or deny it happened?

Destroy your property?

Intimidate you with guns, knives, or other weapons?

Shove you, slap you, or hit you?

Force you to drop criminal charges?

Threaten to hurt or kill your children?

Threaten to commit suicide if you leave?

Threaten to kill you?
I have family and friends that have lost loved-ones to domestic violence. As your pastor I am helpless to help you if you don't want to be helped. So, I won't come to you offering my help you need to come to me or at least contact a domestic violence help line for guidance.
I want to share a poem that paints a picture of the seriousness of domestic violence. The title of the poem is I Got Flowers Today. The author of the poem is unknown.
I got flowers today. It wasn't my birthday or any special day. We had our first argument last night, and he said a lot of cruel things that really hurt me. I know he is sorry and didn't mean the things he said. Because he sent me flowers today.
I got flowers today. It wasn't our anniversary or any special day. Last night he threw me into a wall and started to choke me. It seemed like a nightmare. I couldn't believe it was real. I woke up this morning sore and bruised all over. I know he must be sorry because he sent me flowers today.
I got flowers today, and it wasn't Mother's Day or any other special day. Last night, he beat me up again. And it was much worse than all other times. If I leave him what will I do? How will I take care of my kids? What about money? I'm afraid of him and scared to leave. But I know he must be sorry because he sent me flowers today.
I got flowers today. Today was a special day. It was the day of my funeral. The other night he finally killed me. He beat me to death. If only I gathered enough courage and strength to leave him. I would not have gotten flowers today.
Because of Covid-19 and the restrictions placed on us incidents of domestic violence have increased in 2020. It is estimated in the US that there were 1,330 more domestic violence calls per day than a normal. The short-term increase in financial costs for immediate medical treatment would be about $5.7 million every day.
As a people we need to be praying for victims of domestic violence. We need to be praying for the perpetrators of the violence too. I have to ask those of you that have been or are currently in a violent situation to do something. That something is to forgive the perpetrator of your violence.
According to Mt 6:14, 15;
14 For if you forgive men when they sin against you, your heavenly Father will also forgive you.
15 But if you do not forgive men their sins, your Father will not forgive your sins.
Thank God for the HS that abides within the Christian that gives us power to do things we didn't think we were capable of.
In the book, The Bait of Satan, John Bevere gives an illustration on what our sin debt against God costs and what the sin debt cost for us to forgive our fellow man. He based his illustration on Mt 18:23-35.
Based on today's values ten thousand talents is equivalent to 14.5 billion dollars. That is what we owed God. God forgave us that debt because of His love for us. The value of 100 denarii, or in today's values $4,000.00 is what a person would owe you if they sinned against you.
God forgives us a 14.5 billion dollar sin debt we owed Him. Will we forgive a $4,000.00 sin debt someone owes us? In the parable in Mt 18 the man that was forgiven the insurmountable debt by God refused to forgive the man that owed the $4,000.00. Since he would not forgive the lesser debt God would no longer forgive his debt and required him to pay it all back.
We need God's forgiveness if we want to inherit eternal life with the Lord. If we refuse to forgive our fellow man God will not forgive us.
I want to close today's sermon with another poem. The poem was written by Felicia Saunders the daughter of Cedric and Bonnie Saunders. The title of the poem is Silent Screams.
She slips in the pew in the back of the church
Hoping no one turns around
Holding an old bible and a weak smile
To hide the hurt and the frown
She hears a man preach about love and forgiveness
And the happiness you'll get in return
So she goes back home and saves the flowers from the garbage
And covers her heart full of burns
A week goes by and all is just fine
Till he walks in at 3 am
With beer on his breath and the devil in his eyes
She asks him where he's been
The neighbors next door are deaf to her cries
They act like they cannot hear
A life being crushed a heart being shattered
Because of a demon named beer
The following Sunday she slips in her pew
No one would dare turn around
To face a woman whose life is at stake
So they ignored her and kept their heads down
Her friend told her, "You should go back to him"
He hits you because he loves you so much
So she goes back home, takes the flowers from the trash
And the teddy bears, candles, and such
She takes him back and all is better
Until two and a half weeks go by
She lies in a hospital with a punctured lung
He though she was seeing some guy
Fighting for every last breath that she takes
She wonders what she did wrong
To deserve a life of this pain
But she knows it wouldn't be long
Everyone waits inside of the church
The pallbearers carry her in
They turn and they see the pew where she sat
They could have helped her back then
Next time, they promised
Next time we'll help and try to keep them from harm
The next week a young boy slips in the pew
Trying to hide marks on his arm…
Domestic violence has been around for a long time. We can't act like it doesn't exist. Most of us are aware of someone that is experiencing or has experienced domestic violence. Let's continue to educate ourselves on this issue and find ways to become part of the solution and not add to the problem.
2 Tim 3:1-9;
1 But mark this: There will be terrible times in the last days.
2 People will be lovers of themselves, lovers of money, boastful, proud, abusive, disobedient to their parents, ungrateful, unholy,
3 without love, unforgiving, slanderous, without self-control, brutal, not lovers of the good,
4 treacherous, rash, conceited, lovers of pleasure rather than lovers of God–
5 having a form of godliness but denying its power. Have nothing to do with them.
6 They are the kind who worm their way into homes and gain control over weak-willed women, who are loaded down with sins and are swayed by all kinds of evil desires,
7 always learning but never able to acknowledge the truth.
8 Just as Jannes and Jambres opposed Moses, so also these men oppose the truth– men of depraved minds, who, as far as the faith is concerned, are rejected.
9 But they will not get very far because, as in the case of those men, their folly will be clear to everyone.
Support Hillview's Greeting Card Ministry  – We have anniversary, birthday, and get well cards on the table by the front entrance for you to send to others to let them know you are thinking of them. A donation of $1.00 will help cover the cost of cards and postage.
Continue to pray for the sick and shut-ins and support their spouses or caregivers
Weekly Events: Resume in Fall
Sunday 9:00am: Prayer
9:30am: Sunday School
10:45: Worship Service
Monday 6:30 pm: Small Group

Cedric & Bonnies' home.

7842 Walker Ave. KCK 66112

Lead by Brother Richard Natividad

Wednesday 7:00pm: Wednesday Evening

Service at Hillview

Thursday 11:00am: Small Group at Louis & Peggy White's home,

4405 Sorter Dr. KCK 66104

Lead by Calvin Marshall Jr.

7:00pm: Small Group at Pastor Dexter & Sister Karen's home,

4525 Sorter Dr. , KCK 66104

Lead by Pastor Dexter

Saturday 10:30am Praise Team and Choir Rehearsal
Offering Envelopes are located on the wall outside of the sound booth.